At V-Creative we manage all aspects of your virtual meetings for you allowing you to concentrate on working with your teams more closely.
WHAT DOES MANAGING A VIRTUAL MEETING MEAN?
We will adapt your material for delivery in a virtual space
We will create engaging content for you to maintain participant attention
We will develop your e-facilitation skills to enhance the learner's experience
We will arrange the whole event and manage technical aspects
WHY WOULD YOU WANT TO DO THIS?
We are often asked "Why can't I just jump onto any online platform and do it myself?"
Our answer is always "If you really want to have an effective on line session, stop trying to do everything yourself"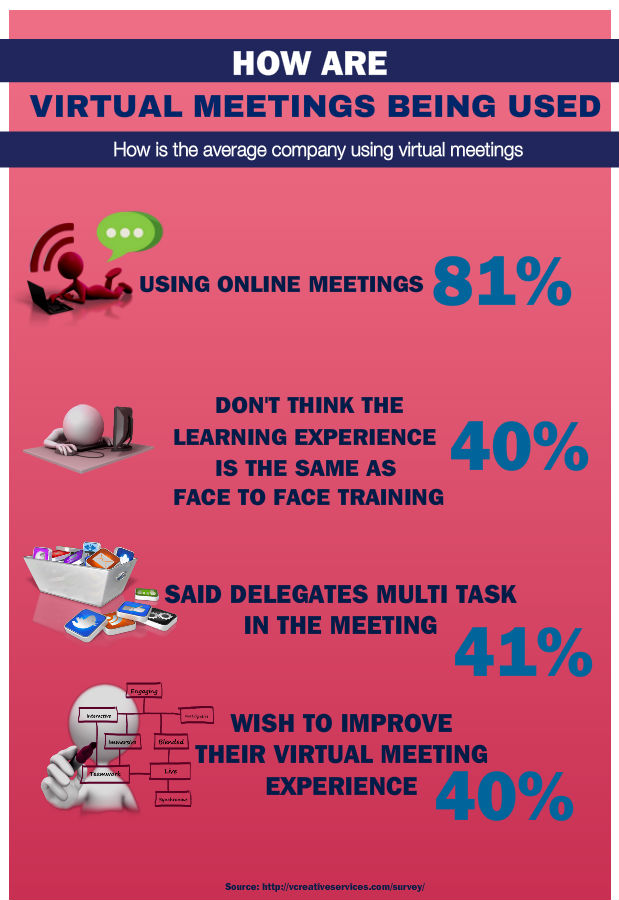 Clearly if the attention of participants is not retained throughout any session then desired outcomes will not be achieved. There is hence a need and a desire from companies to improve their experience.
SOLUTION
We believe that planning and preparation is critical to all successful meetings and virtual sessions are no different.
Careful planning and organisation takes time which is something you may not have in abundance.
So let us do all that planning and preparation for you allowing you to focus on interacting with your participants and driving results
V-Creative designs and delivers for you because a well planned, interactive & engaging online meeting is much more likely to achieve the results that you want.