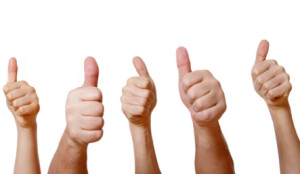 "Now, every month I conduct a sales V - Room meeting with the sales team (around 17 participants) to align promotional materials, and to present to the sales team everything that we find important. It has been useful even to motivate them through the presentation. Before vRooms we had phone conferences with much reduced impact on alignment, learning and motivation."
"For a country the size of Canada, the most feasible way to promote frequent interactions with the sales force is via teleconference. During the years I've been on this position, everybody dreads the "teleconference interaction": it is not user friendly, it tends to be boring because of the difficulty of participation and people try to find a way to avoid participating on them. I see in the vRoom experience a totally different way to interact, placing the participants in a safe and fun environment for learning."
"The interactive nature of the V - Creative  webinar has enabled Vernacare to bring together sales professionals from 6 different countries and actively engage with each other around key aspects of our sales process, this has led to shared learnings and improved working relationships."
"V - Creative has been a fantastic and professional in creating and managing new innovative ways of delivering training to motivate marketing teams around the world. The new virtual classrooms were highly appreciated and we were able to maintain contact with our key stakeholders without the need of travelling! I would recommend V - Creative for the management of virtual training for marketing and sales internationally."
"V - Rooms allowed us to integrate more adult learning principles into webinars"
"I really appreciated the different modules and the fact that you had exercises in between."
"You were a great V - Room trainer Sam : professional, competent and so supportive."
"It easier to arrange ad hoc trainings as it easier to find timeslots as there is no need to travel."